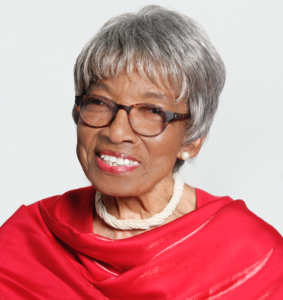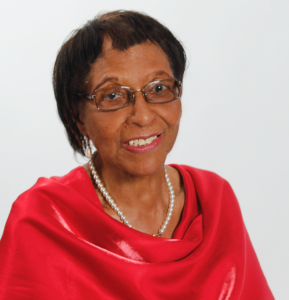 On October 28, 1967, twelve intelligent, dynamic and energetic women who were already members of Delta Sigma Theta Sorority, Inc., came together to form the Saginaw Alumnae Chapter in Saginaw, Michigan. Those charter members were:
Charter Members
Peeti Greene
Marise Tabor Hadden
Leomia Kathryn Holt
Shirley Lowery
Jane McGhee
Lillian Ollie
Thelma Kirkland Poston
Odahlia Ledford Rance
Lizzie Dillard Robinson
Barbara Walker
Sandra Wilson
Betty Greene
Saginaw Alumnae Chapter History
The Saginaw Alumnae Chapter (SAC) is celebrating 55 years of distinguished service and impactful achievement in the Saginaw/Bay community. In keeping, SAC's 2022-2024 biennial theme is "Embracing Sisterhood: 55 Years Elevating, Impacting and Empowering Our Youth and Community.
Soror Jane McGhee's efforts to convince 12 young ladies to become charter members culminated with SAC's chartering on October 28, 1967. Since then, SAC continues to serve and honor the legacy of Sisterhood, Scholarship, Service and Social Action, with a focus on empowering the Saginaw/Bay Community through strategic engagement.
Since its chartering, the Saginaw Alumnae Chapter has been a pillar in the community rendering countless hours of service and remaining dedicated to social action. Chapter members collectively work together with community partners to develop and implement programs that benefit the City of Saginaw.
Social Action initiatives and collaborative alliances that have been developed with many community organization that include: NAACP, Black Nurses Association, League of Women Voters, Mid-Michigan Children's Museum, Pulse 3, Health Fair and Zeta Phi Beta, Saginaw Sorority Sisters, Saginaw African Cultural Festival, Saginaw STEM, the NeighB community center youth STEM program, along with area community churches with the Read-In Chain and the Gospel Praise Brunch.
Each alliance with programs and agencies aims to promote at least one of our five-point programmatic thrusts: Economic Development, Educational Development, International Awareness and Involvement, Physical and Mental Health, and Political Awareness and Involvement on a local, state, national and/or international level.
CHAPTER HONOREE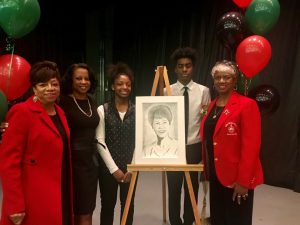 In 2017 Arthur Hill High School honored Soror Thelma Poston (deceased).