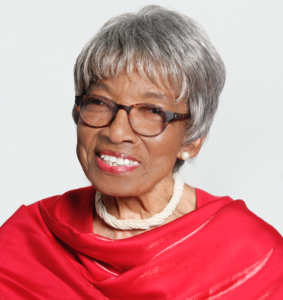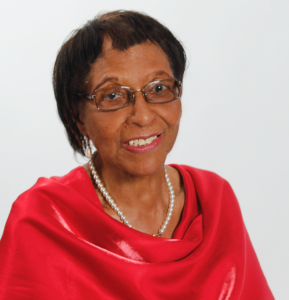 On October 28, 1967, twelve intelligent, dynamic and energetic women who were already members of Delta Sigma Theta Sorority, Inc., came together to form the Saginaw Alumnae Chapter in Saginaw, Michigan. Those charter members were:
Charter Members
Peeti Greene
Marise Tabor Hadden
Leomia Kathryn Holt
Shirley Lowery
Jane McGhee
Lillian Ollie
Thelma Kirkland Poston
Odahlia Ledford Rance
Lizzie Dillard Robinson
Barbara Walker
Sandra Wilson
Betty Greene
---
For over 50 years, the Saginaw Alumnae Chapter has been a pillar in the community rendering countless hours of service and remaining dedicated to social action. Collectively, we work together with community partners to develop and implement programs that benefit the City of Saginaw.
Through all of the social action initiatives Saginaw Alumnae has collaborative alliances that have been developed with many community organization that include: NAACP, Black Nurses Association, Mid-Michigan Children's Museum, Pulse 3, Health Fair and Zeta Phi Beta, community churches with the Read-In Chain, and Gospel Praise Brunch. Each alliance with programs and agencies aims to promote at least one of our five-point programmatic thrusts: Economic Development, Educational Development, International Awareness and Involvement, Physical and Mental Health, and Political Awareness and Involvement on a local, state, national and/or international level.
Saginaw Alumnae Chapter Officers

2022-2024

Elected Officers
President
Lisa Yvette Ingram
1st Vice President
Shalanda L. Ellison
2nd Vice President
Rhonda Farrell-Butler
Corresponding Secretary
Kamillah Dyan Dawkins
Recording Secretary
Shortorah Neicole Carter
Treasurer
Kujuanna Ann Ray
Assistant Treasurer
Krystal Jan Marshall
Financial Secretary
Melleretha Moses-Johnson
Assistant Financial Secretary
Deborah Ann Williams
CHAPTER HISTORY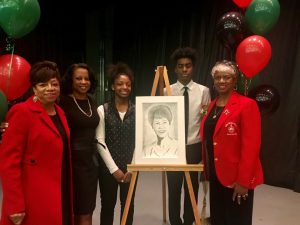 In 2017 Arthur Hill High School honored Soror Thelma Poston (deceased).